Summary of SC2diseases
---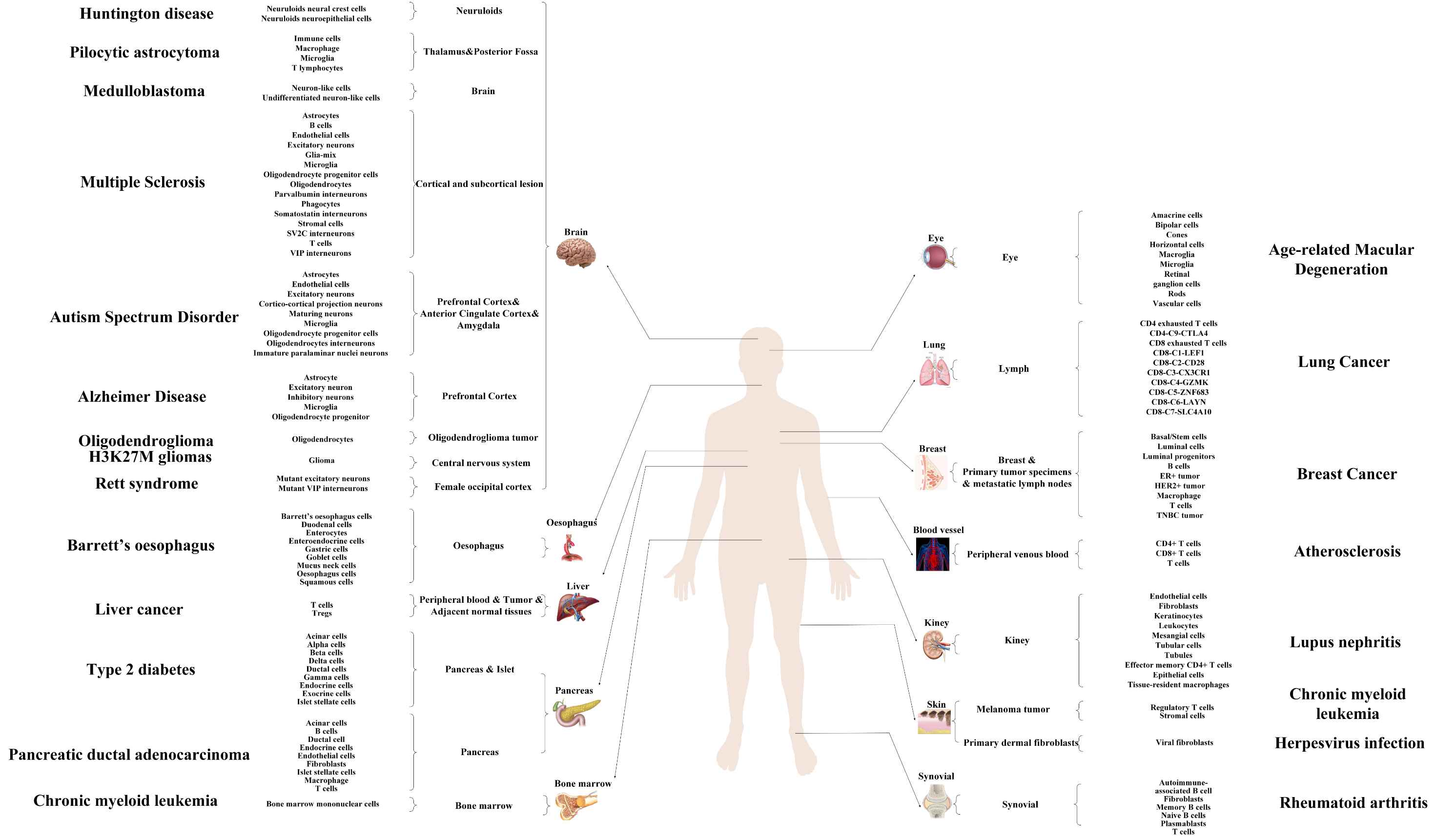 Introduction of SC2diseases
---
The transcriptome plays a crucial role in the maintenance of cell identity and the spatiotemporal specificity in the process of cell differentiation, which consequently produces a profound impact in the formation of any organism and regulatory complex. Additionally, in the last decade a large number of studies have shown that coding and noncoding RNAs are involved in the regulation of susceptibility and progression of multiple diseases. Notably, single-cell RNA-sequencing (scRNA-seq) technologies have been boosted rapidly in the last few years, which enables the study of the transcriptomic profile of complex multicellular organisms at single-cell resolution. Compared to bulk studies, scRNA-seq provides scientists a new tool to investigate the cellular heterogeneity in expression patterns rather than the average expression of thousands of cells, which brings insights on what causes a normal cell to turn into a malignant one in different diseases. Herein, we established a scRNA-seq database deriving from numerous human studies. This novel database will provide researchers with an encyclopedia of biomarkers at the level of genes, cells, and diseases.
Overview of SC2diseases
---
Browsing for the expression of interested genes;
Searching for cell-type markers;
Searching for the biomarkers of multiple diseases;
Comparing the expression profiles of various types of cells in disease and non-disease states.
Version 1.0. Released on Jun 10, 2020
Cite: SC2diseases: a manually curated database of Single-Cell Transcriptome for human diseases, Nucleic Acids Research, 2020.
Jiajie peng
Email:jiajiepeng@nwpu.edu.cn